Islam: A Giant Step Backwards for Humanity
...
One of the big mysteries of our day is how so many supposedly enlightened Catholics have managed to get it so wrong about Islam for so long. It's understandable that in the 1960s, when the Islamic world was relatively quiescent, Catholics might entertain the high...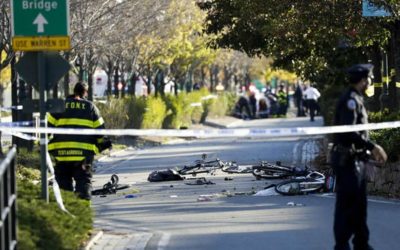 In the wake of the jihad truck attack on a New York City bike path, politicians and the press responded with the usual reassurances that follow like night follows day. NYC Mayor de Blasio said, "The last thing we should do is start casting dispersions [sic] on whole...
read more